submissann
i am a life style and professional submissive.
i offer obedience without hesitation.
i am deviant, perverse and experienced.
How may i serve You?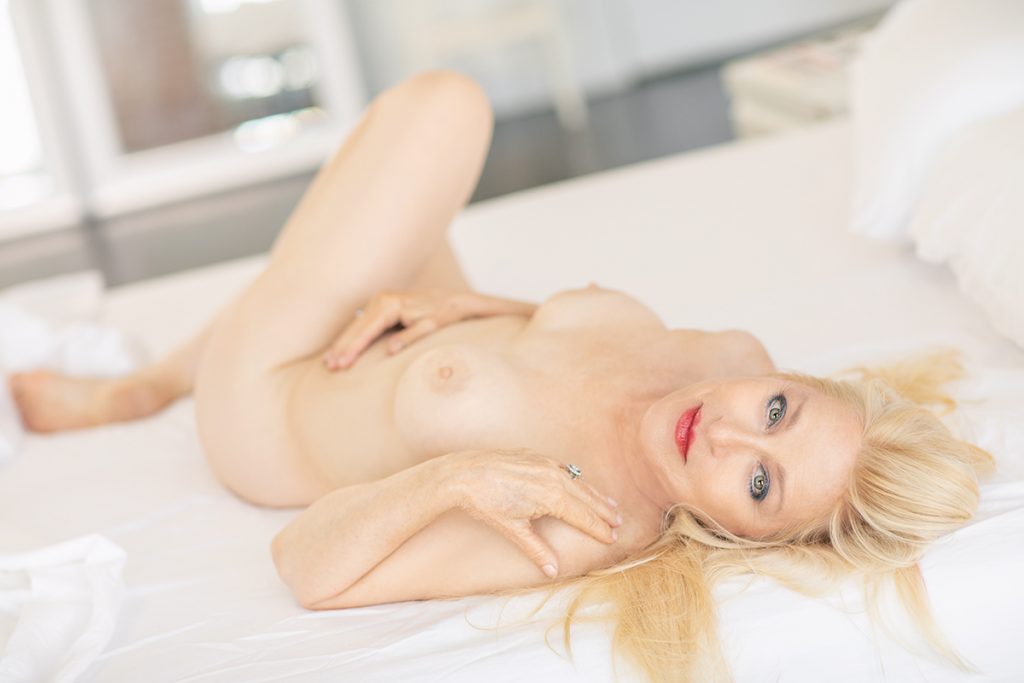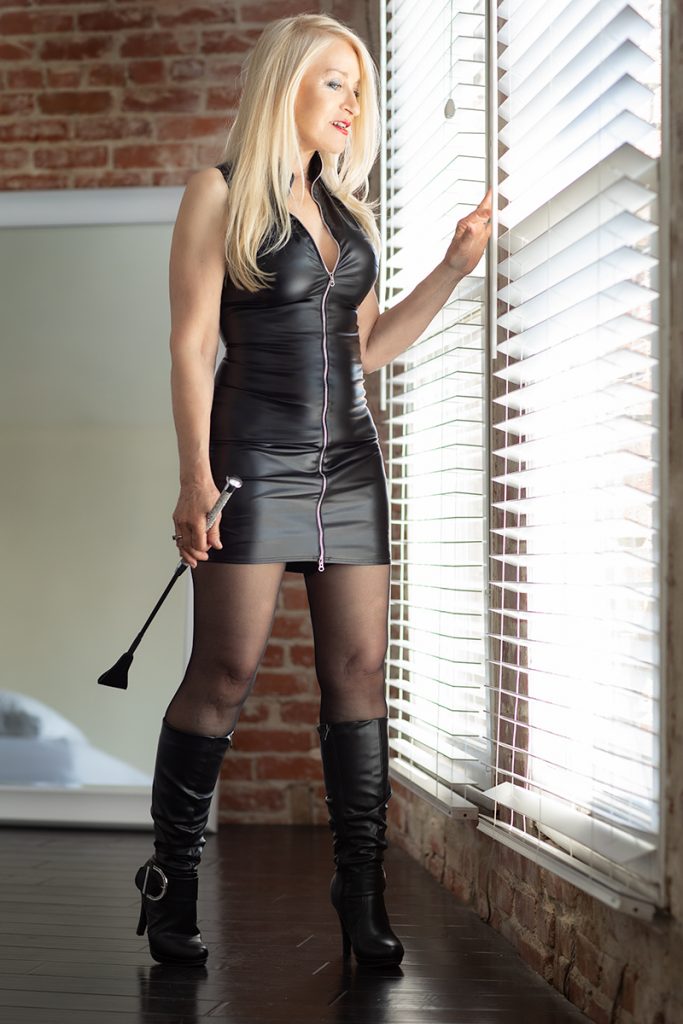 Physical Details:
Height: 5'2″
Weight: 115 lbs.
Bust: 37″ (34-D cup)
Waist: 26″
Hips: 34″
Hair: blonde
Hair length: long
Eye color: green
Interests:
roleplay
use of restraints and bindings
discipline
submission
masochism
training in obedience
training in pain acceptance
humiliation
degradation
feet worship
puppy play
piggy play
corset and foot training
breathe control
percussion/impact play (flogging, paddling, spanking, etc.)
rigging (rope bondage)
medical play
tickling
water sports
I do have limits. My limits are:
No permanent damage.
No breaking your toy.
No drugs.
No animals.
No partners under 21 years old.
No blood play.
No scat play.
No smoking.
No piercing, no temporary piercing, no needle play.
No tattoos. (on me).
No fluid (spit and pee are fluids) exchange play. I have my hard copy of current clean sex test (chlamydia, gonorrhea, syphilis, HIV and Hep C) to show you. No fluid exchange, no exceptions. Exchange means to place the fluid in to my body or near a place that it would go in my body. Spit and pee on my chest, back, belly, legs is not exchange.
All oral, vaginal and anal penetrations with toys are covered, I bring condoms and gloves for all toys.
If you want to e-mail me to arrange a session, use the contact form below
Rates for submissive service
$450.00 per hour for soft play (no marks that last more than 1 – 2 days).
$1000.00 per hour for Hard play (i.e., anything stressful such as full 2 liter enema play or heavy marking of up to 100 strokes). I cannot do this play if I have a photo shoot scheduled. This type of play must be planned/scheduled in advance. I do not do extreme play with partners that are not documented as knowing what they are doing.
$650 per hour for couples or two people.
If you wish to pre-book a session when I am visiting a city, I require a $100.00 deposit.  You may request a membership for one month access to the Members Gallery to my educational site: www.asksubmissann.com.  I will deduct the amount of your deposit from your donation when we do the session.
Included Play Space in Los Angeles. You may choose to meet in a Play Space in Mid-City or Tarzana. This is included.  If I meet you at YOUR hotel room in Los Angeles I ask that you pay for valet parking and a travel fee if over 45 minutes of driving is required.
Extended session rates for Los Angeles
1 Hour Introduction $450
2 Hour Tapas $800
3 Hour Dinner $1150
4 Hour Dinner $1500
6 Hours $2000
DAY (9am – 9PM) $4000
Overnight (9PM – 9am) $5000
24 Hours $7000
Weekend $10,000
One Week $20,000
Extended stay visits are required to have half of the rate for my time paid up front, as you are buying my time, and others will be told I am not available.
Visiting Cities:  My time is $450.00 per hour.  If you are wanting 3 or more consecutive days, but only 3 hours each day (or whatever number of hours) we can negotiate the cost of my time.
Cut Fees: If you schedule an appointment with me, I write it in my book. If you then cancel, for any reason, there is a $100.00 cut fee.  If you cancel, for any reason, less than 24 hours before your appointment, there is a $200.00 cut fee.
If I am visiting a city, your $100.00 deposit is non-refundable and is a Visiting City cut fee.
If you make an appointment, and do not call and do not show up, there is a $450.00 No Call, No Show fee. You must pay this to talk, text or to ever have another appointment with me.
In Los Angeles July 26 thru August 11
Travel Day August 13
August 13  to August 18 Manhattan
August 19 Travel Day
In Los Angeles August 20 to August 29
Travel Day August 30
Dragon Con August 31 to September 4
Travel Day September 5
Sorting Out Day September 6
In Los Angeles September 7 to September 28
Travel Day September 29
50 th High School ReUnion September 30
Travel Day October 1
October 1 to October 5 Booked Fly Me To You Session
Travel Day October 6
Puppy Palooza Event October 7
In Los Angeles October 9 to Octobre 26
October 28 to October 30 Booked Fly Me To You Session
Philadelphia October 31 to November 2
November 3 to November 5 Rhode Island Comic Con
November 6 to November 10 Boston
In Los Angeles November 13 to December 31
Frequently Asked Questions
What kind of sessions do you like?
I enjoy the Dominant/submissive dynamic. Even for the novice and newcomer to this experience, I will open myself up to follow your lead, to obey without hesitation, to give you the best possible experience of the Dominant and/or Top head space. I invite you to use me as a submissive, engage yourself in the activities and opportunity of using a submissive, those experiences that being with another woman are not available to you. I like erotic domination, fun kinky play, exploring fetishes, the sound of being strapped into my cuffs, the clink of metal on metal as carobiners are clipped on to tightly bind me in a hog tie. I love being trained to be your perfect servant. I love light hearted sessions filled with giggles and laughter. I love the snap of a leather crop on my ass. I love being your puppy or foot stool. I love discipline, a sound spanking, and knowing my place. The buffet of the BDSM table is a grandly set banquet, so much to enjoy daily. Ultimately, I enjoy the sessions where I have facilitated my partner in communicating to me in a way that I was able to serve Him exactly as He desired. I enjoy my partner being pleased, entertained and amused, however, as a submissive it is only my job to obey.
What turns you on?
Like most people I am turned on when I see my partner is turned on.  When I see a man's penis go from hard to granite as he strikes me with a crop or places me in a humiliating situation.  That's a turn on. I love service.  I love bathing you, drying you off, massaging you, I love to worship you.  I am really into feet.  I like the individuality of a person's smell. I do beg to ***** as we do water sports, as your pee runs over my breasts and down my body.  I like the naughty aspect of it.  I like the primitive aspects of it. I like the bouquet of smells. That is an extreme turn on for me. I find the whisper of my partners voice telling me I am his very erotic.
Who do I do sessions with?
All partners who are clear on consensual play, schedule a session, complete their confirmation call 1 hour before the session, show up and pay my donation rate are partners I do sessions with. I have done sessions with people who simply wanted to discuss the Dominant/submissive dynamic, learn skills, learn about a certain aspect of bdsm, explore some new territory of play in a safe environment and explore a fetish in a safe environment. I have done sessions with very experienced players with references for extreme play. I have had excellent sessions with the novice and curious. Where you are at, be authentic, I will honor you, serve and obey.
Do I ever Top?
I am not a Dominatrix. If you want a session with a Domme, do not call me. Call an experienced competent Domme. I do have Topping skills my Master taught me. I can wrap myself around the concept of serving you what you desire most. If you have a specific scene you wish to be carried out, if you have a line up of toys you want to experience, if you have a role play that is specific, I can carry this out. This is a Topping from the Bottom session. You tell me how you want to be played with exactly and we do that. We play with gusto, passion, heart, exploring what you asked to explore. I know that you do not want me to let you down, that you want everything you asked for. If the play you want is not in my skill range, I will be very honest with you and tell you that. I do enjoy these sessions very much, and the Topping high is quite extraordinary. If you are into feminization, I can do this type of session. You must bring your own wardrobe. You must be clear and communicate in the set up of your session to facilitate my having proper supplies/toys. If we go shopping YOU are buying, it is not included in your fee.
Do I do couples and/or multiple partners?
I do consensual play. I do not do sessions with two partners unless both partners communicate their consensual wishes to me personally. I only do sessions with happy couples/multiples.  Please note that multiple people is a different rate than a single person.
Do I do InCall or Outcall?
In Los Angeles I use Mid-City Studios.  It is a private play space, I do not share it.. If we meet at the Play Space in Tarzana, you must allow an hour travel time for me to get there.  It is not my space, other professionals use it.  I do travel to hotel rooms. If you are a distance from LAX, I will require a Travel Fee to drive. You will need to list what I need to bring if I go to Tarzana or a hotel room.  I no longer keep a travel bag when in Los Angeles. My tools and toys are kept at Mid-City Studio.  When I travel to another city, I only do InCall and I have a Travel Bag.
What is in your sub bag?
I bring an assortment of toys in my bag to outcall sessions and when I travel. You will have these tools to play with on me:
Collar

One thin pvc collar with an "O" ring
One thick leather Collar

Cuffs

Leather, 2 wrist and 2 ankle to be worn with carabiners

Gags
Paddles

Leather,  one fuzzy side one leather side
Leather Paddle
Spanking Paddle (London Tanners) – leather

Crops (assorted sizes)
Fun Whappie Toys
Leash, leather
Rope
Blindfold
Ear Plugs
Feather Duster
Nipple Clamps

Weighted clamps
Clover clamps

Lube

Water based (for vaginal and anal play)
Silicone (for anal play)

Pleasure toys

Magic Wand type
Vaginal silicone toy vibrator
Clitoris silicone toy vibrator
Anal silicone bead type dildo
Anal silicone dildo and vibrator
Butt plug

Condoms and flavored dental dams for toys
Medical Toys

FUKUOKU Five Finger Massage Glove
Wartenberg wheel
Anal thermometer
Latex Gloves
Reflex Hammer
Flashlight

Strap On with sleek black silicone dong (small and medium sizes)
Upon request:

Mask
Enemas
Icy Hot, Bengay
Spreader bar
Dog dish and dog ears, (a Dog Cage available for Los Angeles, San Francisco, and San Diego sessions only),Chain leash
Pig tail (anal insert-able), snoot and nose hook

Additional pleasure toys
Additional types of nipple clamps
For the experienced:

Portable tens unit with pads and silicone plug
Stim Unit with pads
Violet Wand
Wood paddle (with and without holes)
Canes
Hemp rope (6 lengths of 25 feet) more cotton and blend rope than a mountaineer carries
What are my wardrobe options?
If you look at my photo gallery on you will see my wardrobe. You can ask me to wear anything there. If you pre-book a session for when I am out of town, and you book it before I leave Los Angeles, you can make special requests. However, some wardrobe options no longer exist. I sell them to clients when offered a generous sentimental value. Most asked for outfits:
Top, skirt (short or pencil), nylons, leather pumps
Agent Provacateur corset, panties, classic pumps
Bodystocking or bodysuit
Latex Dress
PVC Nurse outfit
catsuit
Business attire, nylons, classic pumps
Lingerie
Retro white Girdle with white Bra, stockings
Retro black girdle, Lacy black Bra, Black Half slip, stockings
Cocktail Dress, stockings, stiletto shoes